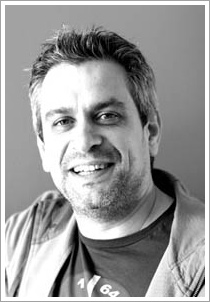 Ngmoco's CEO Neil Young took some time to speak with TouchArcade about their just-announced acquisition of Freeverse. The response to the acquisition in our comments and forums has been very lively both about the overall move as well as the adoption of the freemium model.
In the interview, we addressed their choice of Freeverse as a target, as well as their move into freemium content. The full audio recording is included in our podcast format, while a summary is transcribed here.
Addressing why they choose Freeverse, Young was very complimentary about the company and described them as "wonderful people" who shared their vision and values while also having a pool of talented people and intellectual properties that complemented Ngmoco. Freeverse will remain functionally independent and retain the Freeverse brand. According to Young, to the outside world, things won't look very different initially.
One hot topic amongst our readers is Ngmoco's recent move towards a freemium model — where games are free to download and revenue is generated through in-app purchases. The reason for this move was a combination of factors according to Young. Despite the running speculation, the move was not in response to the high piracy rates on the iPhone.
Instead, there were two main factors. First, they felt that there was a large pool of App Store customers who only participated in the free-download side of the store that were not being captured in the traditional model. Young cited download numbers 10-20x higher for the top free apps compared to the paid apps. And, second, in looking into the future of the App Store, they saw a general trend away from higher priced premium games, and towards these type of games that can be played over time.
Interestingly, Young admits that the first incarnations of their freemium models for Eliminate Pro and Touch Pets Dogs were somewhat "clumsy" and "1.0" versions of the model (and to be followed by 2.0, 3.0 etc…). Part of this is attributed to the fact that neither game was originally conceived to be freemium. Young said, however, they have continued to learn and made ongoing adjustments to the model for their upcoming games including God Finger and We Rule, and beyond.
Finally, Young confirms that Freeverse's existing games including the upcoming Warp Gate won't be affected by the acquisition, but that future games will be designed around the freemium model.
We recommend listening to the entire interview yourself, which is included here.
Podcast music provided by Overclocked Remix.
Interview Audio: Subscribe in iTunes or Direct Download (M4A, 14.7MB)