In January of this year an unofficial iOS version of the popular physical card game Dominion hit the App Store. Dominion was originally created by Donald X. Vaccarino and released by Rio Grande Games in 2008, and its subsequent popularity and numerous awards sparked off a trend of similar deck-building card games.
When the unofficial version hit iOS in January, there was question whether it was something legit or just another cloning type scenario which unfortunately happens far too often on the App Store. As it turned out, Rio Grande actually allowed certain developers to make their own Dominion games with the caveat that if they were to release an official version at any time, then the unofficial one would be taken down from sale.
So it wasn't as shady as it seemed, but it was strange since Rio Grande stated at the same time that they were releasing an official version for iOS, and that it was just "a few weeks" away. Well, those few weeks have turned into 8 months, but according to Pocket Tactics, who spoke with Rio Grande's Jay Tummelson on the matter, the official Dominion iOS game is set to hit this Thursday.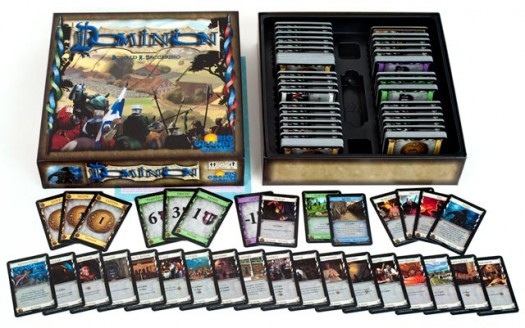 Other snippets of info about the game include an offline AI to play against, an online "Adventure Mode", and unlimited free play of the base Dominion set with additional expansions available as IAP. Interestingly, the iOS version of Dominion is said to be just a front end for the HTML 5 game being developed by Goko.
It'll be interesting to see how it turns out when Dominion comes later this week, and if you own the unofficial version you might want to back it up since it has been removed from the App Store.
[TUAW via Pocket Tactics]