If I had to put together a list of my favorite iOS developers, Illusion Labs would most certainly be right near the top. They were among the first to really showcase the graphical power and multitouch capabilities of the iPhone with their fingerboarding game TouchGrind ($4.99) back in November of 2008, and then improved upon that formula in practically every way with bikes in last year's TouchGrind BMX (Free). They are also responsible for one of my all-time favorite iOS games ever, the sorely underrated Sway (Free).
Illusion Labs doesn't release a ton of games each year, but when they finally do you can pretty much count on it being a winner. That's why we're so excited that the developer has begun teasing their latest project over on their Twitter page with a game they're calling Blast-A-Way. Check out the very first image.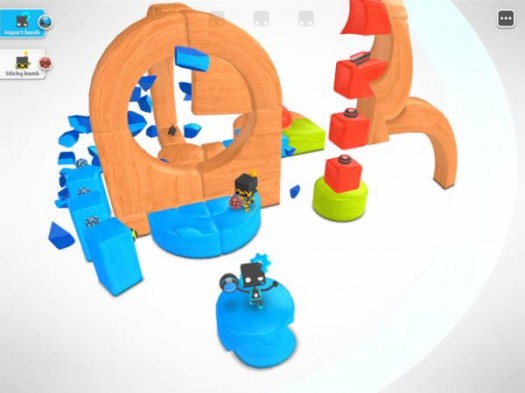 Not much is known about Blast-A-Way just yet, but they're describing it as an "action adventure puzzler", or something along those lines. We also know it will require 3rd generation hardware and above and that its planned release is by the end of this month. We're excited to hear more about Blast-A-Way so check back here soon for more information just as soon as we get it.