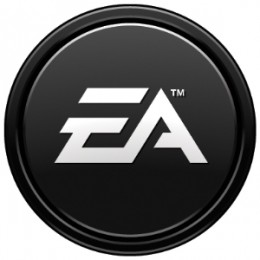 As you're probably aware, yesterday was EA's annual Summer Showcase where they give the media a first-hand look at their stable of upcoming titles from console and mobile. The biggest news on the mobile front was the first trailer of Real Racing 3 from Firemonkeys, though sadly a playable version wasn't being shown at this time. Also, the new features, including online multiplayer, that are heading to FIFA 13 were looking good.
Chillingo was in effect too, with a selection of new casual titles as well as two already released titles Orc: Vengeance ($2.99), which we think is really good, and Commando Jack (Free). PopCap was there as well to show off PvZ Presents: Zombatar, their virtual pet style app featuring the main zombie mascot from the series. I was actually pleasantly surprised with how cool this is.
---
Chimpact – This is one of those games that's about as simple as they come. All you need to do is pull back and slingshot your little monkey around maze-like levels collecting bananas and diamonds. But it's that simplicity that makes it compulsive and fun.
The thing I really liked is how the levels are made up of smaller segments that are all intertwined and connect to each other in clever ways. It gives it kind of a puzzle feel. Also the graphics are really cool and remind me a lot of Rare's Donkey Kong Country series on the SNES with its 3D models and animation.
---
Happy Squirrels – The core idea behind Happy Squirrels is basically derived from Tiny Tower (Free), but with a few additions. You'll build a vertical community floor-by-floor inside of a massive tree, populating each one with an assortment of little blocky squirrel people.
There looks to be a ton of customization options for your citizens in Happy Squirrels, and there's some pretty cool mini-games built in that breaks up the time management type of stuff. Happy Squirrels is definitely cute, but we'll have to see if it can iterate this formula beyond what's already been done before.
---
Word Derby – This was easily the game I spent the most time with yesterday. Word Derby is an asynchronous online word game for up to 4 players that's loosely based on Scrabble rules. Each player gets the same set of letters and must use them to form the highest scoring word possible. The more points you earn, the farther you travel on a track where you're racing the other players to the finish line.
An interesting twist is that if multiple players use the same word, none of them will score any points for that round. That can be a game changer, so it's in your best interest to think beyond some of the obvious choices. There's also special power-ups you can use to help you out when you need it, along with the typical letter and word multipliers to plan your strategy around. I was a pretty big Words With Friends player for a while, but eventually it became dull to me. Word Derby seems like exactly the spicing up of that formula that I need.
---
Puzzle Craft – This is another game that was surprisingly cooler than I expected it to be. Puzzle Craft is a town-building sim like oh so many others in the world, but it's built around a drag-matching mechanic like that used in Dungeon Raid ($0.99) or WarGames: WOPR ($2.99). The resources that you gather during the matching portions will go towards crafting different things to populate in your town.
There will be a ton of stuff to build and fill your environment out with, and the matching game was almost impossible to stop playing. It's kind of cool to be so engaged in making these long, elaborate matches and then being rewarded for doing well by being able to build up your town. It's the kind of mashup I think works really well, so I'll be looking forward to Puzzle Craft this summer.
---
PvZ Presents: Talking Zombatar – I fully admit to letting out a loud groan when I first heard about Zombatar, but now that I've seen the thing first hand I have to admit it was pretty cool. It's still exactly what it's been described to be: a 3D zombie that lives in your phone and can dance and recite any phrases you say. That doesn't sound like the sort of thing that will set the world on fire, but the thing is I couldnt' help but keep cracking up at the Zombatar. His animations are hilarious and the recitation works pretty flawlessly.
There's a large number of dance animations so you can string together your own dances for the little guy to do, and these are pretty funny to watch too. Zombatar isn't really a game at all, but it is a silly toy that will be free when it launches. So it should be at least worth checking out when it hits this year, even if it's just for some laughs. One interesting fact: Zombatar is the first time anything from the Plants vs. Zombies universe has been created in 3D.