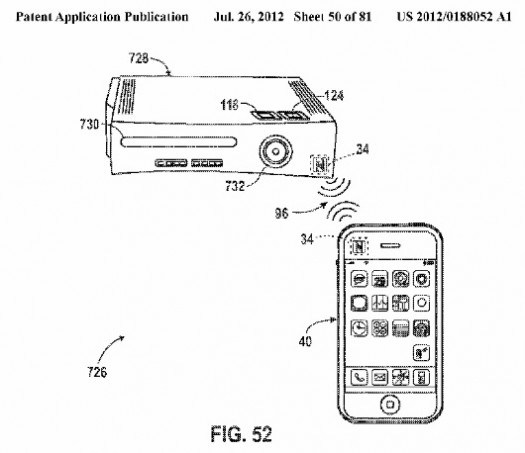 Apple is known as one of the most innovative companies in history, and they're also very careful about protecting all of their bright ideas. This results in them constantly applying for patents for these inventions. More often than not, these patents never result in an actual product, but it's fun to see the kinds of things that are brewing behind the scenes at the famously guarded Cupertino company.
One of those interesting ideas surfaced this week, when Apple was granted a patent covering iOS devices interacting with other machines via NFC, or Near Field Communication. NFC is basically a chip installed on a device that can wirelessly connect to a similarly equipped NFC device simply by putting the two devices close together. Sort of like Bluetooth, but simpler.
It's been long rumored that NFC would make its way into the iPhone, iPod touch, and iPad, and this latest patent covers some of the things Apple might expect to do with such technology. While this includes more mundane things like controlling your thermostat or turning on the sprinklers in the yard from your smartphone, they also have a couple of gaming-related applications in mind.
One shows an iOS device pairing with a game console controller itself, thus giving the ability to control the game from the controller to the Apple device. Several options for virtual onscreen controls are given for doing so. The second application shows an iOS device connecting directly to the game console itself, allowing you to control the system using iOS after pairing with the console via WiFi, infrared, or NFC.
Some pretty neat stuff, but like I said it may never come to fruition. However, with Apple's subtle entry into the living room with Apple TV and game console makers taking more of an interest in involving smartphones into their overall game plan, it's smart of Apple to cover their bases and it'll be interesting to see if anything ever comes from this.
[Via Joystiq]