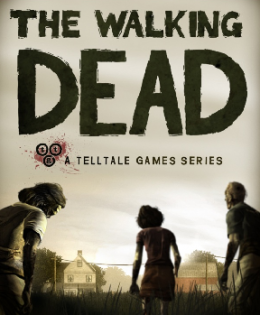 Well, this mystery is solved. The first episode of The Walking Dead is still coming to iPad and iPhone. In fact, it's hitting July 26, Telltale has just confirmed.
A blog post on the studio's site reveals that this, and the other episodes, are going to feature a "new interface design," which should make playing these games on mobile a much more intuitive experience. The images we have below specifically show off its contextual action gestures, as well as its new dialogue menu.
The first episode will run you $4.99. Later episodes will be released as IAP at the same price, but you'll also get the option to essentially pre-order the next four for $14.99. That'll save you some dough if you get sold on this one.
And yeah, you'll need newer hardware to run these games. The list of supported devices includes: iPad 2, the new iPad, iPhone 4, iPhone 4S, and 4th Generation iPods and above.
We've spent some time with the Macintosh version of the game a long time ago and shared our experience. In a nutshell, The Walking Dead is a really gruesome and smart adventure game that plays off the comic book's fiction almost perfectly. This thing seems to nail choice and has some of the more terrifying scenes ever in a video game, too. Buckle up.