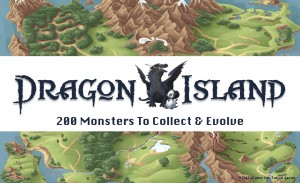 Developer ZigZaGame has just released a brand new trailer for their upcoming dungeon crawling, monster collecting, turn-based battling RPG Dragon Island Blue, and I have to say it's looking mighty fine indeed.
You might remember we got a good look at Dragon Island Blue back at Macworld in January. It's a large open-world RPG with rogue-like randomly generated dungeons and 3-on-3 turn-based fighting. And of course, there's a silly amount of monsters to collect, combine, level up and evolve.
The visuals are looking better than ever since I last saw Dragon Island Blue, and I'm especially impressed with how well the menu and UI seems to have come together. It all looks quite elegant and easy to navigate.
Dragon Island Blue is currently in review with Apple, so it's getting very close to release. It'll launch at an introductory price of 99¢ before popping up to $2.99. I'm anxious to get my hands on the final version myself, and until that time you can check out the forum thread to chat up the game with others.