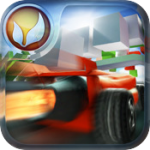 True Axis's 2009 breakout hit Jet Car Stunts ($1.99) is at long last getting proper iPad support the developer has revealed on our forums. Jet Car Stunts mixes platforming, racing, and stunts together in a crazy fun package, and it was one of the most unique games available in the earlier days of the App Store.
Fans have been asking for iPad support since Apple's tablet was first released in early 2010. It might have taken a couple of years, but they're finally getting their wish.
And it's not merely the bigger screen getting supported, but it's also being optimized for each version of iPad. It runs solid on the original iPad, runs at 60fps with multi-sampling on the iPad 2, and 60fps with multi-sampling as well as full Retina Display support on the new iPad (and the iPhone 4S, too).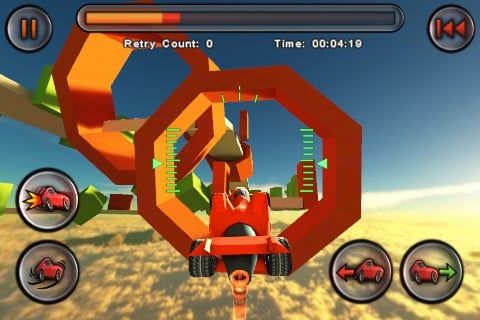 Also, remember when we told you True Axis was developing a game called True Skate? Well, that project is currently in full swing, and there is a neat teaser video showing a small bit of gameplay which you can check out on their Facebook page. Once True Skate finishes up, the studio will jump right back into creating the long, long awaited sequel Jet Car Stunts 2.
The iPad update for Jet Car Stunts should be submitted any day now, so keep your eyes out for it to hit soon. We'll have any new details on True Skate and Jet Car Stunts 2 as they're available.