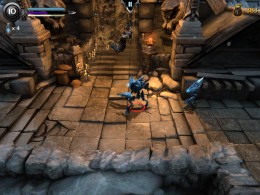 We love origin stories, and this one seems too awesome not to pass along. Infinity Blade: Dungeons wasn't always an Infinity Blade game. Early on, it was just a dungeon crawler set in a fantasy world. Created at a Game Jam after Epic Games proper finished Gears of War 3, it was only after an evaluation stage that it became the game we're anticipating right now.
Epic Games' director of production Rod Fergusson explains in a Game Informer video.
"The big thing to understand about Infinity Blade: Dungeons is it's not an evolution of Infinity Blade. It's not the next iteration of Infinity Blade. It's a different game."
"The way it came about was really a passion project inside the studio. It's what we did after we shipped Gears 3 is that we did a Game Jam in the studio where we let a bunch of people self-organize into teams and come up with a week of just working in the engine and see what fun things they could make," he says.
"I think it was about a group of seven guys came up with this idea of, like, 'let's do a dungeon crawler.' And they started building that up. After the week, we kind of reviewed all the different prospects. It sort of resonated within the company — everyone really loves fantasy and you can tell by our art style that we actually love that hardcore fantasy stuff."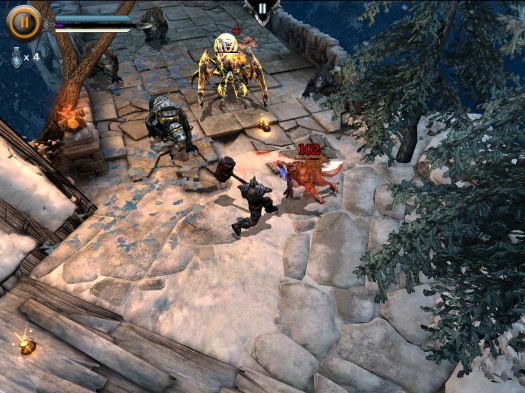 Why did Epic proper choose to move to dungeon crawler? It was "interesting" from a tech perspective, Fergusson says. And it's also a lot different from Gears of War game. Word on the street is that Epic has been making a lot of those since the beginning of this generation of consoles.
Pretty neat, right? Anyway, Dungeons is looking great and due out at some point this year. You can read more about it here.
[via Game Informer]