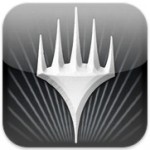 A moment many of us have been eagerly anticipating has finally arrived as Magic the Gathering: Duels of the Planeswalkers 2013 (Free) has hit the App Store. We were pretty blown away when we went hands-on with Magic 2013 at E3 a couple of weeks back, and were further teased with a set of gorgeous screenshots a couple of days later which truly showed the high quality artwork in the game.
Those high quality game assets and card illustrations look simply incredible and the cards themselves take advantage of the new iPad's Retina Display, but this also comes at a bit of a cost: the app is a full 1GB download. On the bright side, if you've got the room to spare, Magic 2013 is totally free to download and check out for yourself, and actually comes with a fair bit of content. For a $9.99 IAP you can unlock the full game which has even more decks, unlockable cards, access to online multiplayer, and tons more.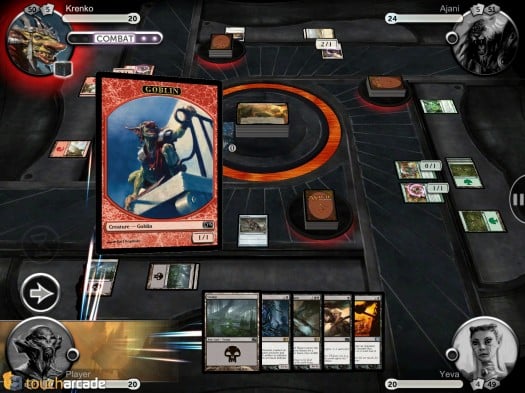 Our resident Magic fanatic Eli Hodapp will I'm sure be putting Magic 2013 through its paces, so expect a review soon. In my brief time with the game I've been having a blast, and for free it's definitely worth checking out whether you're old hat at Magic or a complete noob. You can also dive into some discussion and early impressions of Magic 2013 in our forums.