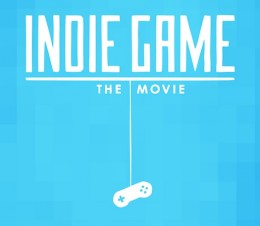 Making games is hard, but the life of some independent games creators isn't all roses and rainbows, either. That's one of the lessons we're taking from Indie Game: The Movie, which has finally seen a release across a number of digital outlets. Functionally, it's a look into the lives of three developers as they debut, create, and think about some of the best games this generation has seen. If you've ever wondered what indie development is all about, Indie Game might be right up your alley.
We bring its release up because this is a unique flick that takes video games and the emotional journey of three creators equally seriously. Also, Jim Guthrie of Sword & Sworcery ($3.99) fame is totally responsible for the soundtrack. Neat!
The trailer is available above. If you're interested, you can rent the movie on iTunes or Steam. You can also stream it from the movie's official web site or buy an actual, physical copy. At least watch the trailer — this is a pretty cool thing, here.