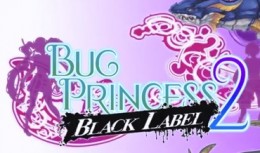 By now, I'm sure most iOS gamers know that Cave has been bringing consistently fantastic ports of their huge catalog of games to the App Store for the past couple of years. Most recently, in early April, they released Bug Princess 2 ($4.99), a port of their original arcade game Mushihimesama Futari. We thought it was great in our review, as is basically everything Cave has put out on iOS so far, but it was a pretty standard port and unfortunately lacked the additional features of the Black Label version that had been released previously for the Xbox 360.
Today, Cave announced that the iOS platform is getting its own Black Label version of Bug Princess 2. It will contain several new features like a God mode, an alternate scoring system, and new challenges. The huge new addition though is a brand new Boss Rush mode which lets you run through the bosses from both the original Bug Princess ($4.99) as well as Bug Princess 2.
Something that stuck out at me in the trailer above was a small disclaimer stating that the new Boss Rush mode may be "subject to conditions and additional fees", which sounds rather worrisome. However, my guess is that this just means you'll be required to have the original Bug Princess installed in order to get the bosses from that game in Boss Rush mode, or something along those lines. We'll have to wait and see for confirmation on that.
Pricing and release date are also still to be determined, but based on Cave's past history I'd imagine Bug Princess 2 Black Label will be hitting within the next month or so and will likely fall somewhere in the $5 to $10 range. We'll let you know when we get confirmation of those details, but until then get excited for an enhanced version of one of Cave's many excellent shooters.