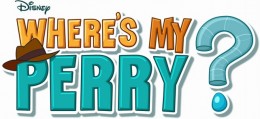 At E3 in Los Angeles, Disney Mobile unveiled its Next Big Thing. This June will see the release of Where's My Perry, a spiritual successor to puzzle game phenomenon Where's My Water. It'll use similar water mechanics, but also provide at least one twist — the new game's Crazy-inators turn water into steam or ice and complicate puzzle solutions.
Where's My Perry leverages Disney's "Phineas and Ferb" brand, which explains the game's funky name. You'll play as "Agent" Perry and apparently meet several of the cartoon's characters. Neat. We guess.
No word on pricing just yet, but we're guessing it'll either be free or 99¢. Where's My Water continues to cost a dollar.
[Via AppAdvice, Slide2Play]