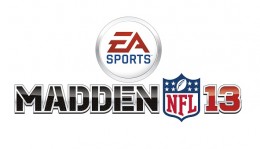 E3 press conferences aren't the best venues for mobile, but EA did manage to sneak a few upcoming iPhone and iPad apps into its presentation this afternoon in Los Angeles.
After a long tour of Madden 13's career mode and progression systems, EA announced a new social take on the franchise called Madden NFL Social. It didn't dive into details, but it did mention that Madden NFL Social will be playable across Facebook and iOS. Also, if you start a game on Facebook, you'll be able to finish it on your iPhone.
This isn't the first time EA dabbled with a social version of NFL. In 2010, EA launched EA Sports Madden NFL Superstars on Facebook. Playfish handled the development on that one. A developer wasn't named for this one.
The other app mentioned at the press conference is an unnamed companion app for the FIFA 13 that'll connect users to the game's supposedly enhanced Football Club offering. Specifically, through the app, you'll be able to "access your identity," check out what your friends are doing, participate in live auctions, and "more."
Not so great, right? We're guessing EA has some much cooler-sounding mobile stuff on the show floor. We'll swing by the booth later.