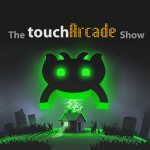 On this week's bonus episode of The TouchArcade Show, we chat with Subatomic Studios' Jamie Gotch and Sergei Gourski about the studio's upcoming game, Fieldrunners 2. Topics include how the first game's success is informing the design of its sequel, how special the franchise as a whole is to Subatomic, and how the studio is approaching the design of its latest tower defense game in a world now clotted with them.
Overall, we came away with a good idea of how Subatomic thinks and operates, and we're guessing you probably will, too. If you'd like to listen this week, feel free to do so via one of the links below. You can also subscribe to our feed via iTunes or Zune and get our episodes the second they hit the Internet.
iTunes Link: The TouchArcade Show
Zune Marketplace: TouchArcade.com Podcasts
RSS Feed: The TouchArcade Show
Direct Link: TouchArcadeShow-Bonus-038.mp3, 18.5MB
We'll be back with more bonus shenanigans at a later date. And, of course, we've got a new episode of our flagship podcast on the way. Stay tuned.