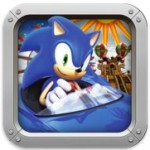 Despite the majority of the gaming world wishing otherwise, Nintendo seems pretty dead-set in not bringing any of their beloved properties to other platforms. Which means, if you're standing in line at the bank and get a sudden hankering for some Mario Kart, you're mostly out of luck if you aren't sporting Nintendo hardware.
However, video games are an iterative pastime, and Mario Kart is far from the only kart racer around. On the iOS platform, Sonic & Sega All-Stars Racing ($3.99) is widely considered to be the finest answer to Mario Kart currently available, and we'd tend to agree. It pits a cast of Sega characters against each other in the power-sliding, weapon-laden, arcade-style racing we've come to expect from a kart racer, and it does it extremely well.
Throw in fantastic course designs, a full single-player campaign and challenge mode, and both local and online multiplayer options and you have a seriously good kart racer, even with the lack of everyone's favorite plumber.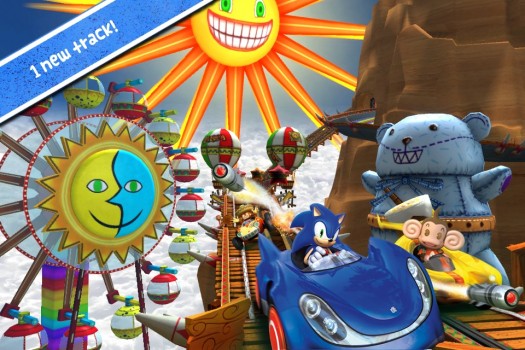 Over the weekend, Sonic All-Stars Racing got just that much better with its first significant content update since being released in June of last year. The big ticket items in this update are two brand new characters: Shadow the Hedgehog and Knuckles the Echidna. These are two extremely popular characters from the Sonic universe and are a great inclusion here. In addition to the two new characters there is also a brand new track to race on.
The other big feature in this latest update to Sonic & Sega All-Stars Racing is native video-out support either wirelessly using AirPlay or through an HDMI hookup. I checked out this feature back at GDC and can say that his game in particular scales up to the TV screen extremely well. Finally, iCloud progress saving has been implemented as well as some UI changes including character faces on the mini-map during single player and Game Center avatars for when playing online.
If you've got kart fever on-the-go and don't have a spare copy of Mario Kart handy, Sonic & Sega All-Stars Racing should do the trick and is an even better game now thanks to the latest update.