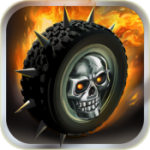 Does the name Remedy ring a bell? They're the Finnish developers behind Alan Wake and Max Payne, but before all that, they released a top-down combat-centric MS-DOS Racer called Death Rally. (Oh, and, Max Payne ($2.99) is also now available on the App Store, check out our review.) Anyway, a little over a year ago the greatly enhanced iOS remake of Death Rally hit the App Store.
To create the game, Remedy partnered up with Mountain Sheep, who is likely best known around these parts for Minigore (Free). Minigore saw tons of updates, so, I'm not sure anyone was surprised when Death Rally got similar treatment. Since its initial release and our original review, they've added all sorts of unlockables, character tie-ins (such as a guest appearance from the one and only Duke Nukem) and even full online multiplayer.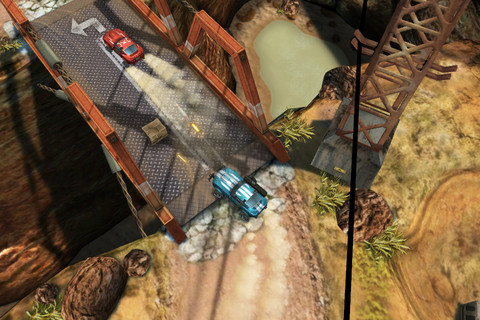 Yes, the game has been free before, and one could argue that it's only "free" with air quotes as there's a variety of optional IAP to be had. Regardless, if you missed the last Death Rally promotion, be sure to hop on this one. Even if all you do is tool around in a few single player races, it's still totally worth the download.