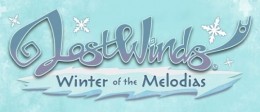 Last December Frontier Developments released their critically acclaimed WiiWare title LostWinds ($3.99) to the App Store. Despite the source material being of an incredibly high quality, we had some difficulties with the controls in our review, something that was thankfully rectified via an update about a month later.
Now it looks as if the sequel, 2009's LostWinds: Winter of the Melodias, will be making the jump from WiiWare to the iOS App Store as well. The game will have some graphical enhancements over its WiiWare counterpart, some of which are on display in this short teaser released by Frontier.
No word yet on when LostWinds: Winter of the Melodias is scheduled to hit, but we'll be keeping an eye out for any new information. Also, in case you were unaware, the original LostWinds has recently received partial Retina Display support for the new iPad, and after the previous big control update is an easy recommendation if you haven't checked it out yet.
[Via AppAdvice]