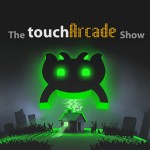 On this week's episode of The TouchArcade Show, we battle through conversations about muscle retention and HHH's taste in order to bring you the latest and greatest in the world of iPhone, iPod Touch, and iPad. We get off to a running start by discussing the hottest real-time strategy game at the moment, Total War Battles, and then quickly dive into a flurry of oral reviews courtesy Mr. Hodapp. Later, we pan Kickstarter again, talk about Rovio Mobile's weird IAP plans, and the themes of Minecraft.
If you'd like to listen this week's episode, please do so via the handy-dandy links just below. If you'd rather get our podcasts the second they hit the Internet, consider subscribing to us on iTunes or Zune Marketplace.
iTunes Link: The TouchArcade Show
Zune Marketplace: TouchArcade.com Podcasts
RSS Feed: The TouchArcade Show
Direct Link: TouchArcadeShow-049.mp3, 41.9MB
Oh! And if you have interest in joining our Minecraft server, send us another e-mail, as we might end up opening our stuff to all. E-mail [email protected]. Thanks!
Here are your show notes:
GAMES
JARED'S KITTY KORNER
FRONT PAGE
---
This week's episode is sponsored by Aralon: Sword and Shadow:

Aralon: Sword and Shadow, Free Aralon: Sword and Shadow by Crescent Moon Games is a huge open world action RPG. It has more than 30 hours of gameplay in a massive 3D world, the biggest landscape ever to grace a mobile device. A full night and day system, complex quests, crafting, swimming, fishing, pipe smoking, pick-pocketing, and much, much more. Play as an elf, troll, or human, pick various classes, and go on an epic journey through the Kingdoms of Aralon.
Aralon: Sword and Shadow is now available for the discounted price of 99 cents, over 80% off for a limited time only!