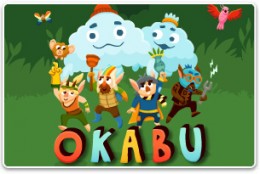 Simon Oliver of Rolando fame is coming back to mobile with a new Okabu game, The Guardian is reporting. Oliver released the original Okabu on PS3 back in 2011. It took a slugging from critics for its overly dry and simplistic design, but Oliver and his studio Handcircus Games has since been working on a free-to-play take in preparation for a release this year across iOS and Android. He didn't comment on what this one will do differently.
He did, however, describe the original Okabu as a first step. He and his studio built a universe, and they'll continue to work within it. "We wanted to retain ownership of the IP so we could build something that we knew would work across different platforms," Oliver said. "That's been our focus since October, working on a prototype for a new free-to-play game set in the Okabu universe, for iOS and Android," he continued, hopefully with a flourish.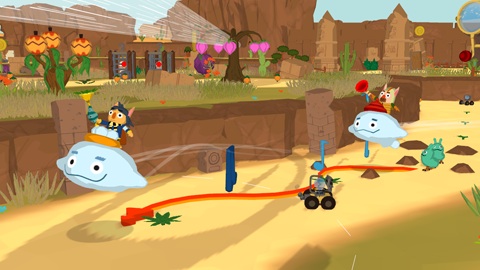 A screen of the PS3 version of the game.
The entire interview, by the way, is a fascinating read. Oliver has been around since the beginning of the App Store and, with help from Rolando, he became one of the first App Store success stories. The Guardian quizzed him about all sorts of currents topics, including the Triple Town controversy, IP ownership, and the new and more vibrant App Store landscape. His answers carry a different weight.
[via The Guardian]