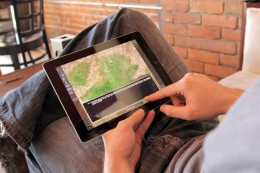 Talk about radical news: Beamdog and Overhaul Games' Baldur's Gate Enhanced Edition for iPad will support multiplayer. Also, publisher Beamdog isn't looking to kill your wallet. Kotaku is reporting that it'll launch this summer for under $10.
We still don't know a lot about this version, which seems crazy since this it's one of the most anticipated releases in 2012. We do have a few more interesting tidbits for you, though: the game will rock an enhanced version of the game's original Infinity Engine, and is set to sport a new character and adventure. The Tales of the Sword expansion is also a part of the package from the get-go.
We'll be talking with Overhaul games soon, so feel free to drop any questions or comments you have under this post. We proudly accept all froms of "what" and various statements containing disbelief, excitement, or extreme nerd-ery.
[via Kotaku]