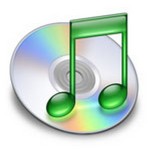 TUAW's Kelly Guimont has spotted some interesting language in yesterday's iTunes Terms And Conditions update. Here's the text in question:
Certain paid In App Subscriptions may offer a free trial period prior to charging your Account. If you decide you do not want to purchase the In App Subscription, turn off auto-renewal in your Account settings during the free trial period.
Guimont speculates that this could indicate that Apple is preparing to offer developers an easy way to offer time-limited trials of their apps, like game demos. This would be a fantastic change. Developers wouldn't need to support extra lite versions of their titles, non-game apps could finally offer quick peeks at their content, and the rest of us would have a chance to try before we buy.
Now, while it seems at least as likely that this functionality is meant for magazine publishers, the new terms address that specifically:
Certain In App Subscriptions may be designated as "Newsstand" products, in which case they will appear only within the Newsstand application on your device after download.
Sounds like there will be some support for non-Newsstand apps to take advantage of free trial periods, which (intentionally or not) may open the door for other app developers. We'll keep an ear to the ground and let you know if anything comes of this