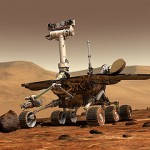 You might have thought this week would be pretty lame for game releases with GDC right around the corner, but you would be wrong. There's a heck of a lot of good stuff being released tonight, so, hopefully you've got your iTunes account all charged up and ready to roll.
Like all Wednesday night release extravaganzas, these games will all be available at 11:00 PM Eastern, or potentially much earlier if you're lucky enough to live east of the United States. I'm particularly excited for Waking Mars if you were wondering what the Mars rover image was all about.
AaaaaAAaaaAAAaaAAAAaAAAAA!!! (Force = Mass x Acceleration), $2.99 – Forum Thread – I suppose the elephant in the room here with this skydiving game is its ridiculous name. Also, per the iTunes text it mentions the game will teach you how to debristle a pig. I think that's worth three bucks alone.
---
Demolition Master 3D Holidays, 99¢ / HD – Forum Thread – A physics sandboxy style puzzle game with the familiar three star grading system we know all too well these days.
---
Fancy Pants, 99¢ – Forum Thread – I'd be all about this game from its name alone, but judging by the trailer there's some serious platforming action to be had here.
---
iBomber Defense Pacific, $2.99 – Forum Thread – From the creators of iBomber comes a… Surprisingly slick little tower defense game. I've had my hands on an early build, and I like what I see.
---
Incoboto for iPad, $2.99 – Forum Thread – We've had our hands all over Incoboto, and can't get enough of it.
---
Invader Hunter, $2.99 – Forum Thread – This third person shooter has a ridiculous amount of weapons, a soundtrack by a "popular Korean rock band" and an art style I can get behind.
---
Kale in Dinoland, $1.99 – Forum Thread – A shockingly faithful "port" of a faux-Gameboy game. Watching this trailer really makes me wish Pokemon Blue (or red) would get similar treatment.
---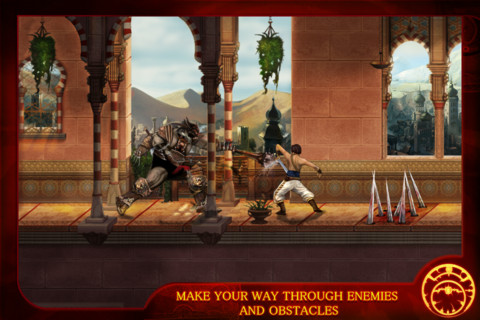 Prince of Persia Classic, $1.99 / HD – Forum Thread – This game originally appeared out of the blue a few months ago for a couple hours then completely vanished. If you missed it, it's back!
---
The Drop Out, 99¢ – Forum Thread – I liked Blosics quite a bit, and this looks like they've taken a similar gameplay formula and added tons more levels. I can get behind that.
---
Tobe & Friends Hookshot Escape, $1.99 – Forum Thread – A spinoff of the game Tobe's Vertical Adventure (available on Steam) this seems to be a vertical platformer that has tons of variety through multiple characters and weapons.
---
Waking Mars, $4.99 – Forum Thread – Tiger Style has some large shoes to fill after releasing our 2009 Game of the Year Spider: The Secret of Bryce Manor. I've played a pre-release version of Waking Mars, and, it's pretty great.
---
Zombie Panic in Wonderland, Free – Forum Thread – Originally released on the Wii, this arcade shooter looks like it could be awesome on the iPhone.