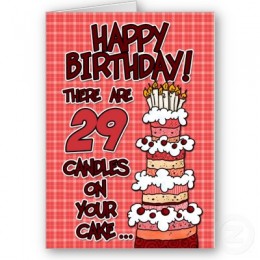 If you listen to The TouchArcade Show, you'll know that we often joke about just how silly the culture of price changes is on the App Store. Even the most obscure of holidays are fair game for entire-catalog 99¢ sales. Anyway, long story short amounts to me goofing around on Twitter mentioning how my birthday almost seems like a more relevant holiday for iOS sales than Presidents Day. I didn't really think anyone was going to do it, but it turns out there's a small number of developers observing my birth as reason to drop prices. So, if you've had your eyes on any of these games, I guess thank my parents.
Breakeroids, $1.99 → 99¢
Commander Pixman, $1.99 → 99¢
Dragon Fantasy, $2.99 → 99¢
King Cashing: Slots Adventure, $1.99 → 99¢
Match Panic, $1.99 → 99¢
Outfoxed, $1.99 → 99¢
Pickpawcket $2.99 → 99¢
Pin Fall, $1.99 → 99¢
Pinch n' Pop, $1.99 → 99¢
Piyo Blocks 2, 99¢ → Free
Pollywog, 99¢ → Free
Power of Logic 99¢ → Free [HD]
Ramps, $1.99 → 99¢
Silverfish, $1.99 → 99¢
Silverfish MAX, $3.99 → 99¢
Soccer Tactics Multiplayer, $1.99 → 99¢
Tripolar, 99¢→ Free
Zen Wars, 99¢ → Free
Oh and SlotZ Racer Caterham Special has always been free, but if you play it today, you'll get a special track. Exciting, eh?
If you're looking to find more games on sale on days that aren't today, the best way to do this is by bookmarking this AppShopper link. These days so much stuff goes on sale that we don't often post about them as pricing is just in a constant state of flux. Keeping a close eye on AppShopper is the best way to not miss anything.