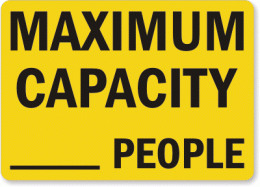 I can't really believe what I'm about to post, but here I am. We're over two weeks out from GDC in San Francisco and we're completely booked up. More accurately, we were completely booked up on Tuesday, and I've been trying as hard as I can to squeeze in a few extra meetings since then. However, I can say beyond a doubt we are at absolute maximum capacity right now.
Needless to say, the demand for meeting requests have completely taken us by surprise. Typically they dribble in for a few weeks leading up to the event, but this year, my IM client was crashing as a result of the flood of messages I was receiving. We're going to have to come up with a better solution next year to handle more developers.
If you're coming to GDC and have a new game to show off, please email tips@toucharcade.com with the subject GDC 2012 to help our email filters out. Shoot us some links to screenshots or video and a brief description of what you've been working on, and if we come up with a solution for somehow cramming more meetings into our schedule, we'll get back to you.
Regardless of whether or not you've got a meeting with us, you should still come to our party. Everyone with a GDC pass and/or an industry-relevant business card is totally invited to stop by and have a beer on us. Here's the details:
WHEN: Tuesday March 6th, 7:00 PM until they kick us out.
WHERE: Bin 55 in the lobby of the Marriott Marquis at 55 4th St.
WHY: Because there's way more cool people we want to meet than we have meeting time slots for!
The good news of all this is that our readers are going to have a ridiculous amount of GDC coverage to look forward to in a couple weeks.