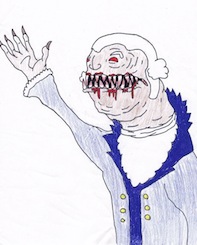 George Washington's birthday is coming up soon, and in our neck of the woods, this means one thing: sales. Check the list of notables below if you're into saving some dough.
Ever wonder what's up with these holiday sales? There are a couple of good reasons. The biggest of which is that Apple generally doesn't bother with coordinated "sale" events like Valve does with its platform, Steam. So, App Store publishers target holidays to do their thing instead since they're notable days on the calendar anyway.
And now for that list:
This is just a Cliff Notes version of what's out there and on sale, by the way. The usual suspects like Telltale and Gameloft, for example, are slashing prices across the board. Check out their respective publisher pages linked above.
[killer image via lustidrike on deviantart]