We've been covering the existence of ngmoco since the very beginning in mid-2008, back before they dropped the extra colon from their logo even. A month later, we were on top of their initial round of funding, and with the launch of nglabs and other amazing future promises, quite a few people (myself included) thought ngmoco was going to become the unquestionable king of iOS game development.
It's been a long four years since then, and while we once knew ngmoco for releasing absolutely classic must-have games like Rolando [99¢], Rolando 2 [99¢], and Star Defense [99¢], they switched gears to championing the free to play game market in a major way in late 2009. We were blown away when it was announced that Eliminate [Free] was going to be free, and We Rule [Free] was equally popular around here as ngmoco made a splash on the App Store with one of the first available free to play Farmville-like building games.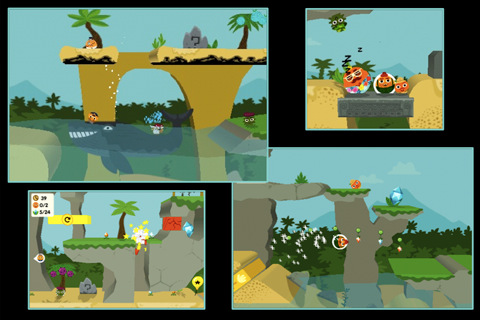 Since that original free to play explosion in 2009, Ngmoco hasn't done very much to interest our community. They've seemingly stopped both publishing and releasing games, with the last major release that made much of a splash around here being Godfinger [Free], another free to play building game which hit the App Store in late 2010. Even more confusing is what in the world ngmoco has been doing with Freeverse, the beloved former Mac developer, since they were acquired.
With Freeverse onboard, ngmoco's proverbial financial katamari was large enough to lure Asian gaming giant DeNA into acquiring ngmoco for $400m, and since then it seems they've fallen even further off the map. Not even people familiar with the situation have been able to explain to me what ngmoco has been up to in the last two years aside from pushing hard into the Android world with questionable success utilizing their cross-platform game engine Mobage (which is pronounced MOH-bah-GAY, if you were curious).
Throughout all of this, it seems that ngmoco has been hiring all sorts of people, and still are, if their positions page is any indication. Sadly, TechCrunch is reporting layoffs at the former iOS gaming giant:
Ngmoco recently had a round of layoffs — maybe somewhere above 30 people, according to one source. The number isn't huge, but among the departed are senior leaders including a director of platform tech and the chief marketing officer, this person tells me. One game has apparently been shut down, while another has been pared down, with some engineers remaining to see it to launch.
Ngmoco CEO Neil Young was quick to respond, making it sound as if they layoffs are a result of Ngmoco and DeNA merging, eliminating any duplicate positions leftover from the restructuring process:
"Armed with the insights we've gained from both the Western and Japanese markets and after completing the integration of a series of key acquisitions, we've organized our global operations to best support and deliver on our mission to build the leading Global Social Mobile Game Platform company."
To add another interesting wrinkle to the potential fate of Ngmoco, Inside Mobile Apps is reporting that Ngmoco has missed their first earnout date, putting a large portion of that $400m acquisition amount in jeopardy if ngmoco (assuming this report is true) has been unable to meet the agreed upon performance milestones.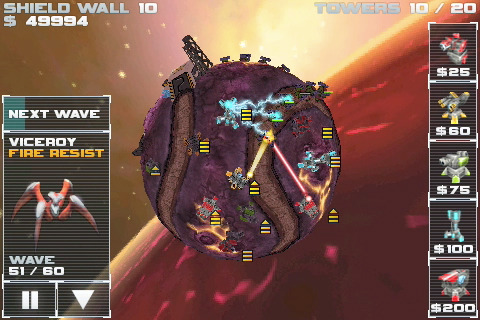 It's hard to say what this all means for the future of ngmoco, but as a fan of all of ngmoco's pre-freemium titles, it really saddens me to look on what the company used to be (and the promise they represented to iOS games) and what they are today. The weird thing about all this to me is that ngmoco championed the free to play model, then sort of just disappeared to build mobage while other developers went on to become overnight millionaires utilizing it.
I guess we'll just have to wait and see what, if anything, they do next.