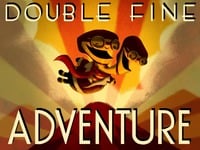 This is neat. Double Fine, the creators of Brutal Legend and, most recently, a swarm of lovable and unique downloadable titles like Iron Brigade and Costume Quest, is asking its fans via Kickstarter to donate a total of $400,000 towards the production of a brand new point-and-click adventure. It's a title that'll be created by "a small team" and one of the adventure game genre's most influential developers, Tim Schafer, highly regarded for his work on The Secret of Monkey Island and its sequel, and his lead role on Maniac Mansion: Day of the Tentacle, Full Throttle, and Grim Fandango.
The fans have answered, too. In under ten hours the project has received well over half a million dollars in backing. And with over 30 more days to go still, you almost have to assume that Double Fine will be forced to use dollar bills as toilet paper to rid itself of all the extra cash it's going to receive.
The project doesn't have a real name yet. It also isn't exactly slated to hit iOS — the initial pitch was for the development of a PC point-and-click "utilizing modern touch technology." Double Fine says that if it raises more than what it's asking for, as the project has, it might put the game on Mac or iOS.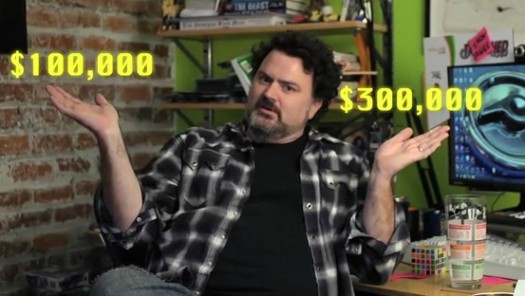 This seems like a big deal for Double Fine: it's a small, but notable studio that's triumphantly shedding the typical publisher / loan shark model that it usually uses to make something that it has complete creative control over. But, this is also a studio that has been OK with funny funding deals. It let a dude pay for several PC ports in the past, and it's apparently currently in talks with Minecraft creator Notch about funding Psychonauts 2.
So, when will you be able to play this game? It'll be awhile. Provided everything goes as planned, it might appear on Steam as early as October 2012. However, backers will see the game as it's being developed — this entire experience will be documented by 2 Player Productions and private videos will be released on an ongoing basis.