If you don't have someone to curl up to this Valentine's Day, you might want to consider snuggling with your iPad instead. It doesn't have skin or emotion or whatever, sure, but it'll have plenty to give you over the holiday stretch. For example, Paper Monsters [$.99] has received a themed update in celebration, adding an entirely new level pack and decidedly less romantic, but necessary bug fixes and level tweaks.
Of course, Paper Monsters won't be the only title receiving an update like this: in the past, most "big" games, like Angry Birds or Cut The Rope, have received a little nod to the holiday. Also, publishers are undoubtedly going to go on price cutting sprees since Valentine's Day is so popular and all.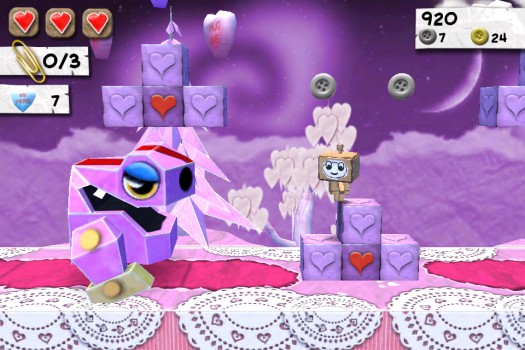 So, yeah, you don't need a real partner. Your iPad will have plenty for you, and hey, it won't even ask you for chocolate or a rose or expect to get something nice.