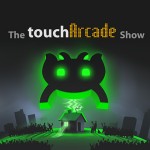 On this week's episode of The TouchArcade Show we talk a lot about food. Actually, we spit an unhealthy amount of game about unhealthy food. On the other hand, there's also a hearty amount of iOS discussion. At the top, we cover new games like Eufloria, Off the Leash, The Hacker, and Sir Benfro's Brilliant Balloon. Later, we sprinkle a little bit of front page into the mixture, and of course, get to a heaping pile of user questions.
If you'd like to give us a listen, go ahead and do so via the links just below. If you still haven't dived in, this week is an especially good one — you'll never learn more about the men behind TouchArcade in another podcast, we think.
iTunes Link: The TouchArcade Show
Zune Marketplace: TouchArcade.com Podcasts
RSS Feed: The TouchArcade Show
Direct Link: TouchArcadeShow-037.mp3, 40MB
Here are the show notes:
GAMES
JARED'S KITTY KORNER
FRONT PAGE
This week's episode was sponsored by Brave Beak.

Brave Beak, Free Brave Beak by Octavian Stirbei is a tap'n'fly casual game, especially designed for iOS.
Join Brave Beak in his great adventures to save the missing Princess. Explore exotic environments while fighting your way through flocks of birds and eating various items to recharge energy. Collect messages in bottles from players around the world and send your own to others. Unlock new levels by completing engaging missions and discover secret coins and hidden treasures.
Brave Beak for the iPhone is available now in the App Store for $.99.