There are a ton of Magic: The Gathering utilities on the App Store to assist in playing the card game. I've always been partial to using a combination of TCG Buddy [$4.99] for game tracking and Orcish Librarian [Free] for checking card values. If the thought of dabbling in the third party Magic app market never appealed to you, you're in luck, as Wizards of the Coast just launched Magic: The Gathering Toolbox [Free].
Wizards has already detailed all the features, but it includes life counters, a card search, a deck builder, and even the ability to test your deck to see what a sample hand would look like– All with full card art. With everything though, there's a catch. Magic: The Gathering Toolbox will initially be free, but as they release new sets of cards being able to access those cards for deck building inside of the app will require "a small fee to update the deck builder with the latest content." No word yet on what that "small fee" will be.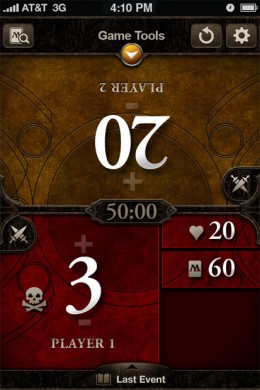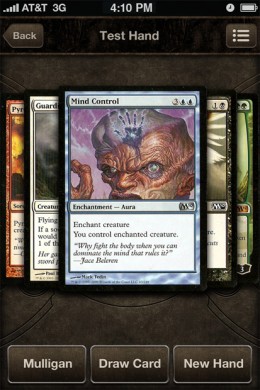 As a Magic player, I'm totally stoked to see Wizards branching out to do a little bit more with the game. Now, Wizards, how about you take a look at the Magic Online client next, eh?