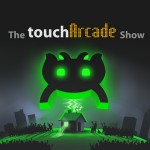 The bonus is back, dudes! On this week's special edition of the TouchArcade Show, Eli and I sit back in our e-chairs with Team Eufloria's Rudolf Kremers in order to discuss Eufloria and the imminent iPad port. We also explore Kremers' work history, his creative motivation, and the future of Eufloria, Team Eufloria, and Omni Labs. We learned a lot, and we're guessing you will, too.
If you'd like to give this episode a listen, doing so is easy: just hit up one of the handy links below or, hey, subscribe to our podcast feed on iTunes or Zune. The latter is the easiest way to get our episodes the second they're released.
iTunes Link: The TouchArcade Show
Zune Marketplace: TouchArcade.com Podcasts
RSS Feed: The TouchArcade Show
Direct Link: TouchArcadeShow-Bonus-030.mp3, 19MB
Our extensive hands-on preview of Eufloria is coming this Wednesday, by the way, and all that noise I made in our discussion seems to be pretty warranted. Also, after Kremers gave me a big pat on the back for pronouncing his name right, I ended up messing it up a total of three times throughout the show. My bad, my man!
Look out for another TouchArcade Show this coming Friday and another awesome bonus show next week. You won't want to miss either of these.