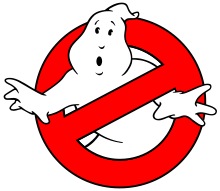 At last year's Macworld, XMG Studio was showing off Cows vs Aliens [99¢], a game I thoroughly enjoyed when it came out and is still amongst my favorite games. This year, their big upcoming title will be a brand new licensed Ghostbusters game. It's not really past the concept stage just yet, but the mock artwork and test animation videos I saw are looking pretty sweet.
Ghostbusters will have a heavy social component, as well as some augmented reality gameplay ideas. So, for example, you might wander into Starbucks and get alerted that there's a ghost on the loose there, and you'll need to find it using your device's camera and wrestle it down into one of those fancy traps just like in the movies. Then, you can valiantly hold your device in the air and loudly declare "we came, we saw, we kicked its ass!!" as the entire cafe cheers you on. Or something like that, at least that's how I'd imagine it going down.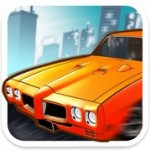 Another upcoming project from XMG is a remake of their incredibly popular Drag Racer: Pro Tuner [Free] series. Drag Racer lets you get super involved with tricking out a vehicle with tons of customization options, from cosmetic stuff to performance improvements, and then you get to take your ride to the streets and compete against other players and their cars. The new version will feature completely redone visuals and a nice UI overhaul, which the team tells me is something they've wanted to do for a long time.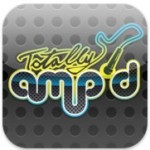 Finally, if there are any teenagers in your life, then they might get a kick out of the just released Totally Amp'd! [Free]. XMG has enlisted some actual established actors to create 10 episodes to play through, which let you do things like create your own music videos, record your own songs, and come up with your very own fashion designs for characters in the game. The production values are through the roof in Totally Amp'd!, and you can check out the first episode for free with the remaining episodes available as a $4.99 in-app purchase.