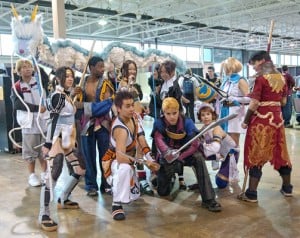 After some deliberation with Brad while recording our podcast today, we determined that it is in fact Wednesday, which means a whole slew of games coming out tonight. We're still not seeing the massive influx of games that we were seeing towards the end of 2011, but we're getting back to where we used to be.
This week is a massive improvement over a few weeks ago where we were struggling to find four games to post about. All of this stuff should be available at 11:00 PM Eastern, or potentially much earlier if you're the kind of person who lives east of North America.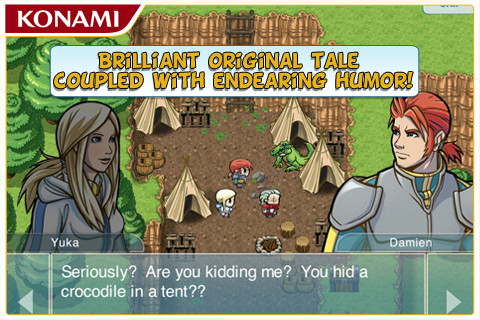 Ash II: Shadows, $2.99 Silver / $4.99 Gold – Forum Thread – We had a great time with the original Ash, and needless to say, we were very surprised to see this Konami-published sequel squeak out on to the App Store today. It comes in two versions, a "silver" and "gold" edition. It sounds like buying the Gold version now is similar to subscribing to Call of Duty Elite in that you get all the DLC included. Meanwhile, it sounds like these will be IAP for the Silver package. Without any solid plans of what sort of DLC is coming, it's hard to say which is the better buy.
---
Greedy Penguins, 99¢ – Forum Thread – I know what you're probably thinking, the App Store really needs some more bird-based physics games. Well, Chillingo has you covered with Greedy Penguins. Three different environments are included as well as a host of unlockables.
---
JAZZ: Trump's Journey, $2.99 – Forum Thread – This game sounds so crazy I can't wait to try it. You play as a jazz musician assembling a band with a trumpet that can stop time. The art style looks cool, the premise is delightfully crazy, and it's got the BulkyPix seal of approval.
---
Niko, Free (With $1.99 Unlock) – Forum Thread – This platformer looks pretty neat, as games that use flinging mechanics for jumping seem to work pretty well on the App Store. Niko has the added bonus of apparently being able to award you items in Habbo Hotel. That's cool, right?
---
Order Up!! To Go, Free (99¢ Unlock to Remove Ads) – Forum Thread – Ever wish you could experience what it's like to work in the fast food industry without actually working in the fast food industry? Here's your chance!
---
Puzzlejuice, $2.99 – Forum Thread – I'm always down for a crazy word game. It seems like the idea behind this one is to first match colored blocks, which then turn into word tiles, which you then use to spell words. Sounds delightfully hectic.
---
Smash Cops, $2.99 – Forum Thread – After an unfortunate App Store SNAFU, Smash Cops should be back this week? I hope so, anyway. I can't wait to play it.
---
SoulCalibur, $12.99 – Forum Thread – Yet another classic fighting game joins Street Fighter and King of Fighters on the App Store. I can't wait to see how this one controls.
---
Time of Heroes, 99¢ – Forum Thread – A 3D turn-based strategy game. It's a little hard from the video to tell how all the gameplay elements work, but people in our forums seem to be excited for it.