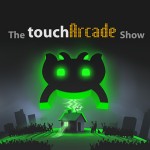 What's up, 2012? On this week's episode of The TouchArcade Show, we chat it up with Zeboyd Games Robert Boyd. Zeboyd is bringing its self-aware and monstrously funny JRPG Cthulhu Saves The World to iOS at some point in the near future, so we dig into what that game is all about. Additionally, Boyd fills us in on Zeboyd's interesting history and then gives us a look at what informs the studio's work. Spoiler: Zeboyd is into classic RPGs and wants to fix some of its problems with its own takes on the genre.
If you'd like to listen, you can do so via the handy-dandy links just below. You could also subscribe to us on iTunes and Zune Marketplace. The people who do the latter are easily are bestest friends in the whole, wide world. Think about that as you stream.
iTunes Link: The TouchArcade Show
Zune Marketplace: TouchArcade.com Podcasts
RSS Feed: The TouchArcade Show
Direct Link: TouchArcadeShow-Bonus-029.mp3, 17MB
Want more TAS? Awesome! We'll be back in your earholes in a jiffy. Or, this Friday to be exact. See you then!