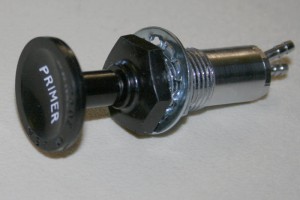 Alright. Enough with the funny business here. Someone at Apple really needs to get priming the ol' App Store game release pump. After the massive holiday rush, everything just feels lackluster in comparison. This week has a few more releases than last week's "Oh hey here's four games" post, but not many more.
Anyway, here's what's coming out tonight. This is the same song and dance as all previous weeks, in that these games should all be magically available in the USA at 11:00 PM Eastern.
Aetherium II – The Voyage, 99¢ – Forum Thread – I'm thinking I'll be pretty good at this edge avoidance game. Those are the kinds of skills my series 60 Nokia's Snake honed to razor precision. 200 levels are included, 600 stars are in-game to collect, and there's even Game Center leader boards.
---
Run Roo Run, 99¢ – Forum Thread – As mentioned in a recent preview, Run Roo Run is a "micro platformer" from the creators of Scribblenauts. 420 levels are included, and 10 additional levels will be pushed out for free every week.
---
Smash Cops, $2.99 – Forum Thread – I can't fully explain what it is that's going on in this trailer, but I can fully tell you just how bad I want to play it. I love Burnout-style games, and the touch controls have definitely piqued my interest. Hmm. Update: Looks like Smash Cops hit a snag with its release and has been pulled. We've heard from the developer that it will launch again next Thursday the 19th.
---
Star Marine: Infinite Ammo, $1.99 – Forum Thread – Contra for iOS, where do I sign up? I've spent all day burning incense paying homage to the virtual controls gods. That's the only way I see this game not being as awesome as I hope it is.
---
Urban Crime, Free – Forum Thread – I'm really not a huge fan of Gameloft shoe horning a free to play mechanic into traditional game types (in this case, Grand Theft Auto) but, here's another one.
---
Woody Woodpecker, 99¢ – Forum Thread – This is a strange racing game, not because the sidescrolling racing thing is particularly new, but because Woody Woodpecker seems like such a strange and (as much as I hate to say it) obscure IP to slam together with one. But, whatever!
---
Zombie Wonderland 2, 99¢ – Forum Thread – Hey! It's a sequel to Zombie Wonderland, the original zombie… err.. cleaning game. Chillingo sent us a note that there's a small issue with the IAP in the initial release, but they expect an update to land very quickly fixing the problem. Fixed now.