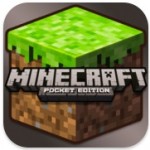 Last month Minecraft developer Mojang let their legions of fans know that they'd be changing the current direction of their mobile version of the game, Minecraft – Pocket Edition [$6.99/Lite], into something more akin to its PC counterpart. You see, Pocket Edition launched in the App Store in mid-November after a brief stint as an Xperia Play exclusive, but was missing a couple of core components that are key to the Minecraft experience – namely mining and crafting – which is why we didn't exactly love it in our review.
Mojang has again updated their blog with the latest status of what direction the Minecraft – Pocket Edition project is heading. They admit that they mistakenly thought gamers would want something closer to Minecraft Creative while on the go, so that's sort of how Pocket Edition was designed from the start. Because of that, now that they want to go back and add in things like enemies, survival, and crafting it's going to take some pretty hefty rejiggering of the entire game.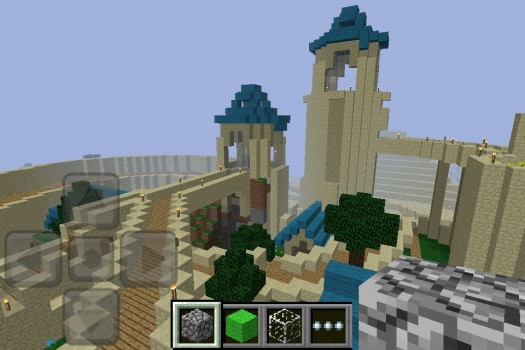 And the beginnings of this rejiggering will be what's in the forthcoming update which Mojang plans to have submitted by February 8th. There will be some pretty heavy behind-the-scenes type stuff in the update which will allow for a smoother transition when survival mode is added in the future. Crafting is also coming, but since it requires a pretty extensive interface overhaul, it's still a ways out. Survival mode will most likely be hitting pretty soon this year, and the update lays the groundwork for that.
But just because this update is filled with a lot of boring technical foundation which you cannot see, there are still a few minor new content additions to look forward to. There will be some "neat looking animals" and some new blocks, as well as doors and fences. That's right, doors and fences! The best part of this update though is that with the behind-the-scenes grunt work out of the way then new content should be easier to create and updates should start coming much faster going forward.
We'll definitely be keeping our eye on how Minecraft – Pocket Edition evolves, and while you wait for the update that's coming next month you can hit up our forums for discussion of the game.