After getting together to pick our official best games of 2011, we also had our writers take a look back at the last year and compile lists of their personal favorites along with their reasons why.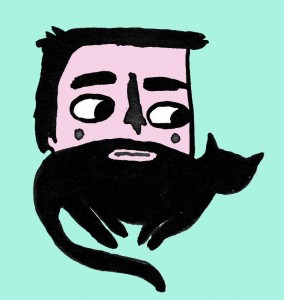 Here is a moment I've been dreading all year: coming up with my own personal top games of 2011. I am horrible about picking my favorites in anything, be it movies, music, food, whatever. I always just want to take the easy way out, and just pick ALL my favorites with no compromise. But that's not what this list is about. It's about the top 5 games that rose above the rest, and in the year of stellar releases that was 2011, distilling my favorite games from the year into such a short list has been a task more difficult than I had anticipated.
That said, I present to you the top 5 games that I felt had to be included. My criteria was mostly which games I continued to play the most even after all the previews, reviews, and update posts had been written. In other words, these are the games I began playing to fulfill my job duties, but continued playing for myself.
The caveat, of course, is that there are plenty of games that I really wanted on my list but just flat out didn't have room for. As such, some of the ones that I was really going back and forth with ended up not being included because they have already been featured in our overall Game of the Year and runners up list or our 2011 Buyers Guide. In fact, almost every game from both of those lists was in my "seriously considering" pile, so be sure to check out both and know that they include a ton of my favorite games from this year too.
At any rate, 2011 was a crazy great year for crazy great games on the App Store. And by the looks of things, 2012 is already shaping up to be even crazier.
Sonic CD Classic, Free - [Review] – [Forum Thread] – I never owned a Sega CD, so my experiences with Sonic CD were limited to brief interactions at friends' houses and a bit of tooling around with the Sonic Gems Collection on consoles. But I never really got hooked on Sonic CD until it hit iOS. And, almost 20 years later, I can finally see what all the fuss was about. The game is sublime, and caters well to those simply looking to race to the end or to those looking to invest some additional time exploring, earning bonus emeralds, or jumping back and forth through time. The fact that the touch screen controls have never once gotten in the way of me enjoying this game really cements Sonic CD as one of the definitive iOS games of 2011.
Bumpy Road, $2.99 - [Review] – [Forum Thread] – Bumpy Road initially caught my attention with its unique ground manipulating mechanic, but the final product managed to tap into my mind on an emotional level. The whimsical music and visuals gave me reason to keep playing as I escorted an adorable couple on a Sunday drive in their motorcar. The fact that you don't control the main characters directly gives them a chance to shine on their own, but the extremely personal and organic way in which you manipulate the environment with your touch inputs made me feel like an integral part of their journey. Similar sentiments could be said for games like Tiny Wings and Whale Trail, which also hit me at that emotional level. But in the end, it was Bumpy Road that captured my heart the most.
Mos Speedrun, $0.99 - [Review] – [Forum Thread] – Stellar iOS platformers were plentiful in 2011, but Mos Speedrun is the one that I obsessed over more than any other. Developers finally figured out that precise virtual controls could be possible on a touch screen, and Mos Speedrun indeed has fantastic controls. Its neo-retro visuals and awesome chiptune soundtrack also tickled my fancy in just the right way. But all of these elements are things that several other platformers did just as well this year, and what set Mos Speedrun apart for me were its incredible level designs. Literally built for speedruns, some of the most fun I've had in gaming were the late nights spent playing Mos Speedrun levels over and over again trying to find that one special shortcut that let me shave just a fraction of a second off of a completion time.
Touchgrind BMX, Free - [Review] – [Forum Thread] – The folks at Illusion Labs don't release games that often, but when they do, they excel at practically every level. Touchgrind BMX is no exception. It brings impressive visuals and unique multitouch controls to the world of BMX, much like the original Touchgrind did for skateboarding. Touchgrind BMX surpasses its predecessor though by offering a great variety of different environments and obstacles to bike on, rather than just a single sandbox-style skatepark. The controls are complex but intuitive, and I've spend hours upon hours just trying to sharpen my dexterity to a razor sharp point in order to allow me to pull of some of the insane combos that are possible in the game.
King Cashing: Slots Adventure, Free - [Review] – [Forum Thread] – If you would have told me at the beginning of the year that a slot machine game would be in my top 5 picks for 2011, I would have called you a dirty liar and possibly punched you in the face. I honestly don't like slot machines much at all in real life, but King Cashing takes just the basic idea of a slot machine and uses it in a fresh way by making it the battle mechanic in an RPG-style setting. With a great character leveling system and tons of interesting weapons and items to collect, King Cashing was the perfect game to pick up for just a spare few minutes or to sink tons of hours into. It made me a fan of slot machines, and proved once again that you can add RPG-style leveling to just about anything and it will be better for it.