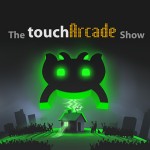 On this week's bonus edition of The TouchArcade Show, I talk with Chair Entertainment's Donald Mustard about Infinity Blade 2, that game's unique production pipeline, and future updates. After that, we swing into full "bonus" mode and discuss Mustard's favorite iOS games, in addition to Chair Entertainment's size, history, and what it tries to do as a studio. I came away from this one with a completely different appreciation of Chair. Yeah, it makes awesome games, but it's also an extremely gifted small studio with a hardcore fightin' indie spirit. I like that.
Anyway, if you'd like to give this a download or a stream, feel free via the links below. If you want to subscribe to our podcast and get our latest episodes the second they hit the Internet, hit up our iTunes and Zune pages. Subscriptions are free, folks!
iTunes Link: The TouchArcade Show
Zune Marketplace: TouchArcade.com Podcasts
RSS Feed: The TouchArcade Show
Direct Link: TouchArcadeShow-Bonus-026.mp3, 20MB
We'll be back later this week with another episode of The TouchArcade Show and next week with another bonus edition. Have fun in the meanwhile.