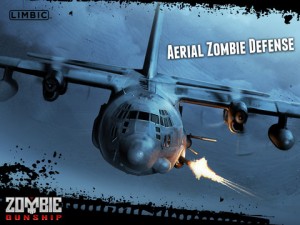 We had a great time with Limbic Software's Zombie Gunship [99¢] when we first reviewed it, and it's already been updated since then. If you check your pending updates, you'll see that Zombie Gunship 1.3 is waiting for you, which adds a whole new scenario featuring cool environmental objects (like trains) and AirPlay support.
I got a look at the AirPlay functionality back at GDC Austin, and the way they implemented it is actually really cool. Instead of just simply mirroring the display, you will have a radar display of sorts on your device while you see the video output on the TV. What will be interesting to see is whether or not players who play this way have any kind of advantage score-wise from players who play normally. It'd seem to me that a radar display would be pretty powerful, but we'll have to see what happens.
If you haven't grabbed Zombie Gunship yet, now seems like a great time. If you have, make sure you snag this update, it's solid.