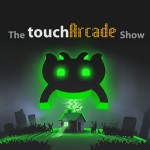 In this week's bonus episode of The TouchArcade Show, we speak with Rocketcat Games' Kepa Auwae about Rocketcat's past, present, and future and discuss his studio's action RPG Mage Gauntlet [$2.99] in great detail. Kepa keeps it real the entire time. Dude spills the beans on the studio's plans for a trilogy, a free-to-play spin-off, and what it's probably going to do to improve on the current build of Mage Gauntlet. This was a spectacularly fun conversation, and if you're a fan of Mage Gauntlet, you'll undoubtedly leave it with some excitement.
If you'd like to give us a listen, go ahead and do so via streaming or direct download. You could also subscribe to use on iTunes or Zune to get every new episode the second they hit the Internet. If you ask me, this is the premier way to enjoy your TouchArcade orally.
iTunes Link: The TouchArcade Show
Zune Marketplace: TouchArcade.com Podcasts
RSS Feed: The TouchArcade Show
Direct Link: TouchArcadeShow-Bonus-022.mp3, 25MB
If you've got the time this week, we'd really love to hear your positive feedback on our iTunes reviews page. Also, feel free to fire us an e-mail: podcast@toucharcade.com.