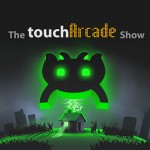 In this week's bonus episode of the TouchArcade Show, we sit down with the two dudes behind Tiger Style Games to get the skinny on Lost Mars, the duo's atmospheric and ambitious action-gardening game. We talk a lot about the game's odd categorization, how it tries to be different in the third-person space, and how the studio's equally unusual, but refreshing design goals inform its work. We, of course, also break down what Lost Mars is and how Mars was lost, if you're wondering.
Lost Mars hits a much later this year across the iPhone, iPod Touch, and the iPad, so why not listen to this while you wait, right? You can grab our pod just below via direct download or in-browser streaming. Additionally, you can subscribe to us on iTunes or Zune to get our new podcasts just as soon as we upload them.
iTunes Link: The TouchArcade Show
Zune Marketplace: TouchArcade.com Podcasts
RSS Feed: The TouchArcade Show
Direct Link: TouchArcadeShow-Bonus-016.mp3, 19MB
We'll be back this week for another regularly scheduled episode of The TouchArcade Show and, of note, we'll also probably have a very special guest! See you Friday!