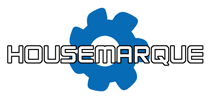 Housemarque, the creators of the entertaining and artistically gifted downloadable Outland and several other notable PSN-exclusive titles like Super Stardust HD and Dead Nation, is turning to the App Store for the release of its upcoming cutesy physics-based puzzle game, Furmins.
From what we gather, in Furmins you'll basically play God to a host of anthropomorphic and especially rubbery ball-like animals called Furmins. The goal in each level is to arrange several objects or items in specific ways that allow these bouncy creatures entry into a basket. As you'll see, it's not as mechanically dense as some of the studio's other titles:
The reason we don't know too much beyond its possible fall release date is due to some sort of marketing thing. Apparently, we'll learn much more about the game from the Finnish dev at gamescom, which is taking place right now in Cologne, Germany. Tell us more!