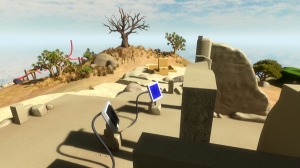 My gut says the chances aren't great, but Braid developer Jonathan Blow's next game, The Witness, might end up on the iPad or iPhone. Blow just wrapped up a few press demonstrations for the estimated 2 million dollar downloadable and gave the media some things to chew on about the platforms of its forthcoming 2012 launch.
Right now, the game is slated for release on PC and "one console," Blow said to Gamasutra. He added, "others later." The fact that he hasn't nailed down another platform is telling; I'm guessing he's looking for a Microsoft or Sony to give him an exclusive, but Blow also also isn't betting the farm on this.
Before speaking to the platforms, Blow told Gamasutra that there wasn't a need to sign a contract with any publisher. "If the goal is to make that $2 million, not only is that kind of a safe target, but because the game's 3D and whatnot, I'm pretty sure we could make that back just off Steam and the iPad safely. Like, it's not even a gamble to say that," he said in the interview.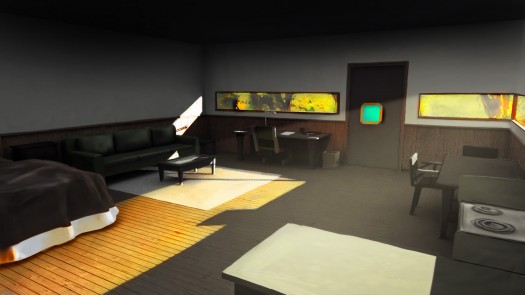 From what little I've seen and heard of The Witness so far, it doesn't seem like a touch-based version would do the title any sort of injustice. It's a 3D puzzle game with, from what I understand, no action or otherwise trying elements. Different people are walking away with different takes on the game, but almost everyone is in agreement that The Witness is an inspired take on games like Myst or Riven. It boasts a similar open-world and some degree of non-linearity. The Blow twist is its clear logic, progression, and puzzles.
But the question if it will indeed come to the iPad or other iOS devices is going to remain open for some time. I'm guessing that someone will swoop in, grab an exclusive, and that'll be all she wrote for a year or so. We'll see… in 2013.
[Via Gamasutra, Giant Bomb, and Joystiq]