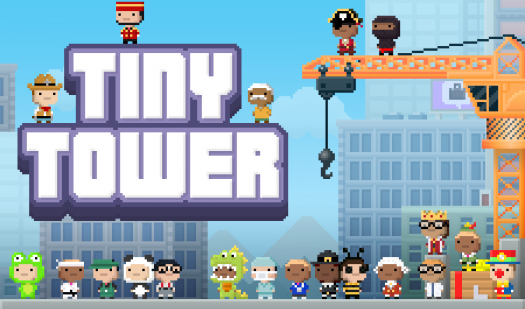 If you've turned your attention from Tiny Tower [Free] to check out the other tower simulation game on the market, Mega Mall Story [$3.99], here's a solid reason to jump back in: new content. Nimblebit has updated its free-to-play joint to version 1.3, adding a lot to the personality to the mix via a free update. The headliner is the new citizen dress-up menu, which allows you to change the costumes of your dwellers whenever. Along these lines, it's also unleashed a new Web tool that gives you the power to creator your own custom citizen.
On the more mechanical front, version 1.3 has added a new residential floor and has increased the dream job bonus to 2 "bux." Also, business floors can now be upgraded to hold more junk, VIPS now fill all empty bedrooms in a given floor, and a new elevator has been introduced. A few rare-ish crash bugs have been addressed, too.
I fully expect Tiny Tower to continue to grow and change as user demands and habits inform the evolving F2P model and where designers' efforts go. That said, I think our original (and glowing) review still stands — this is an awesome F2P game with a lot to offer and very few hassles. Check out that write-up if finally you want to dive in but need a few more specifics beforehand. And if you're one of those people crawling back after Mega Mall Story… you've made a brothers' Marsh cry with your deviance.