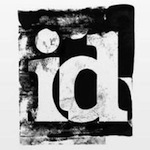 QuakeCon 2011 doesn't have a whole lot in store for id Software's mobile fans. The studio's focus is squarely sitting on the promotion of RAGE, which is hitting this fall. Even in past years the show has been more about the 'big' titles as opposed to the 'small' mobiles ones, but we thought you should check out the opening keynote from designer John Carmack anyway, which has been graciously uploaded to YouTube.
Carmack speaks with a totally unique voice. Not only is the dude brilliant and articulate, he's a visionary in the games design and technology field. What he says matters and what he does has mattered to mobile audiences in the past; we wouldn't have, say, RAGE HD [$1.99] or DOOM Classic [$1.99], if there wasn't a John Carmack. We also wouldn't even know what DOOM was if not for him and his team of pioneers. Anyway, here's the video:
The keynote is over a hour-long and we're still working through it. Dude hooked me within the first 15 seconds, though, so I'll be sticking around until the end.