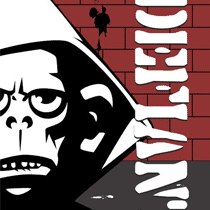 Defiant Development, the Brisbane-based studio responsible for Rocket Bunnies [$.99 / HD], is now one of many studios looking to dazzle Diablo fans with a future Diablo-like game. The hook for the purposes of this news story is that Defiant's forthcoming dreary medieval fantasy hack-and-slash RPG is coming to iOS, and it'll feature some pretty stellar 3D visuals and a point-and-click interface that works well for the platform.
The game in question is called Quick Quest. Defiant shared the quick game announcement with our fair message board and included a video from the alpha build of the game. You can that see right below this dreadful text junk you've been reading:
Looks great, right? I've fired off an e-mail to Defiant in the hopes of grabbing more cool information, and of course, a release date. I'm so ready for this game.