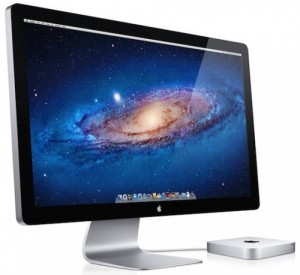 Hey it's Wednesday again and there is a lot going on in the world of Apple. Maybe not specifically iOS, but Lion was released today along with new Mac Minis, MacBook Airs, and a really sweet Thunderbolt-powered LCD that I've been fighting the urge to order for most of the morning. Our sister-site MacRumors has been doing a bang-up job of covering all this, as well as the Apple investor call yesterday which included some ridiculous statistics on just how well Apple is doing as a company.
Anyway, here's how these Wednesday releases work: iOS developers are able to set future release dates for games. Since the App Store is an international market with regions all over the world, things get released in each region as it becomes the pre-set date they're supposed to be released on. Thanks to its proximity to the International Date Line, things pop up on the New Zealand App Store first, followed by Asian markets, then European markets before appearing on the US App Store at 11:00 PM Eastern.
Here's what's coming tonight:
A Cloudy Adventure, 99¢ – Forum Thread – Apparently, a gang of evil squares have stolen a bunch of wheels of cheese and because of this you need to help a cloud on an adventure? Even though the premise doesn't seem to make a whole lot of sense, I love wacky physics-based platformers, and have high hopes for this one.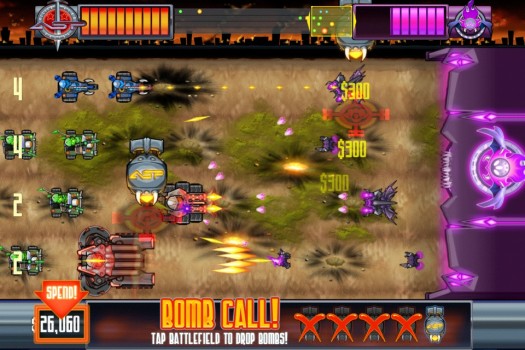 Allied Star Police, Free – Forum Thread – This free game is the latest from Popcap's 4th and Battery. Better yet, it's the product of 9-year-old game designer, Owain Weinert who helped Popcap make the game via the Make a Wish Foundation. It's a lane-based battle game, and I'm expecting it to be just as much fun as 4th and Battery's previous freebies.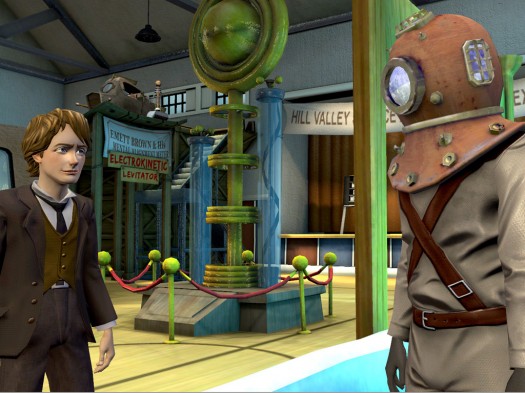 Back to the Future Episode 5 HD, $6.99 – Forum Thread – The exciting conclusion to the Back to the Future series of adventure games. If you've managed to make you way through the previous four installments, you might as well snag this one too, in the interest of not being left hanging on what happens.
Deadlock: Online, Free – Forum Thread – This dual stick shooter has a number of interesting twists: It's universal, played online with up to 8 players in multiple game modes, oh and it's free. There's daily tournaments to play in, 5 maps with more on the way, and tons more.
Dream Track Nation, 99¢ – Forum Thread – This physics-based sidescrolling stunt-centric racing game just looks awesome. Really, this is the kind of game I'd have been happy to spend $10 (or more) for on Xbox Live Arcade available on the App Store for a buck. I hope the game is successful enough to spawn a community of track makers, as Dream Track Nation could have infinite replay value.
Feed The Duck, 99¢ – Forum Thread – I think forum member Nullroar described this game the best in its thread: "It uses the wildly successful 'physics-based' genre, combines it with equally acclaimed 'cute, flightless birds-as-projectiles that you control' trope and introduces some clever twists." Yeah, I don't know how this one won't do well either.
Hero Teams, 99¢ – Forum Thread – This game looks an awful lot like Worms, but I've got to admit, I'm totally digging the art style. Hopefully gameplay follows suit.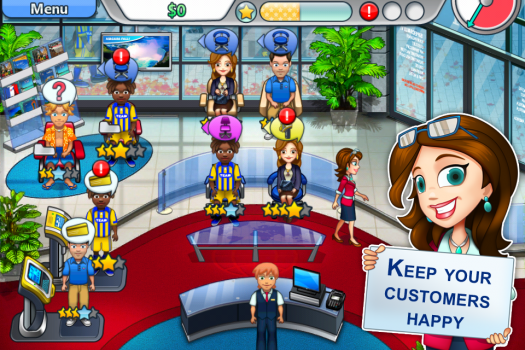 Jet Set Go, 99¢ – Forum Thread – Crazy about time management game? Well, this one is apparently made by the team that had their fingers all over Sally's Spa. Themed with a travel agency, you'll need to make sure all of your customers happy through typical time management style actions and mini games.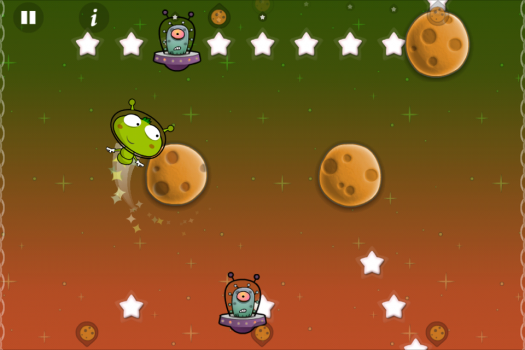 Leap Worm, 99¢ – Forum Thread – In this game, you jump from planet to planet collecting stars. Yeah, the gameplay mechanic has been done more than a few times before, but Igloo Games always seems to make great games, so I've got high hopes for this one.
Mega Bad, 99¢ – Forum Thread – It seems like this game is a cross between Tilt to Live and several weird themes ranging from Zelda to Star Wars. Yoda, apparently, even is a boss in the game. Curious.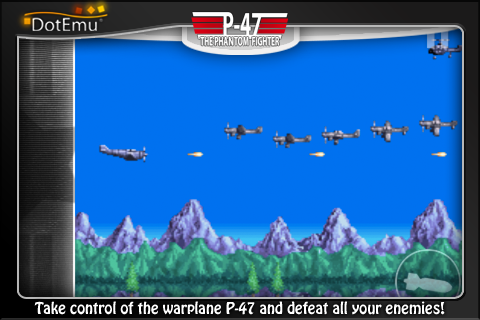 P-47 – The Phantom Fighter, $1.99 – Forum Thread – This game has a heck of a lot of history behind it through various ports and arcade machines, and I'm happy to finally see it on the App Store. Heck, now I can play it for eternity for what amounts to 8 plays of the old arcade.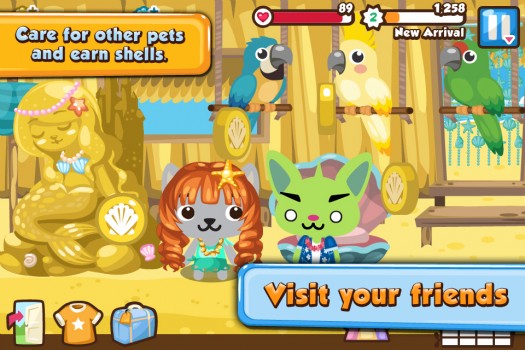 Pet Society Vacation, Free – Forum Thread – EA's latest free to play game revolves around cute looking endlessly customizable pets. It doesn't do much for me, but I wouldn't be shocked at all to see this high up on the top grossing lists in a few days.
Qvoid, $1.99 – Forum Thread – This clever puzzle game centralizes around moving a cube around to clear colors from each level. Check out the above trailer, it looks really cool.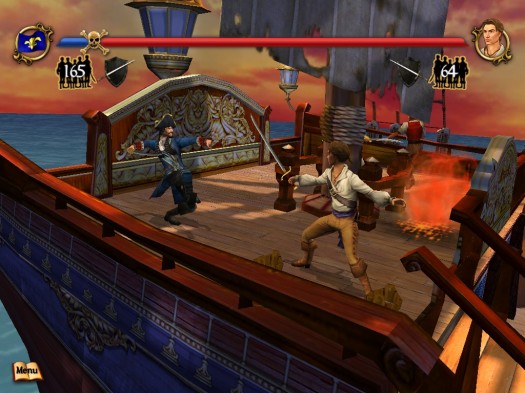 Sid Meier's Pirates!, $3.99 – Forum Thread – The Pirates! series has been amazingly popular, similar to basically everything Sid Meier touches. In the game, you take control of one of 27 different included ships, and do various pirate activities. Oh, it's even optimized for the iPad 2.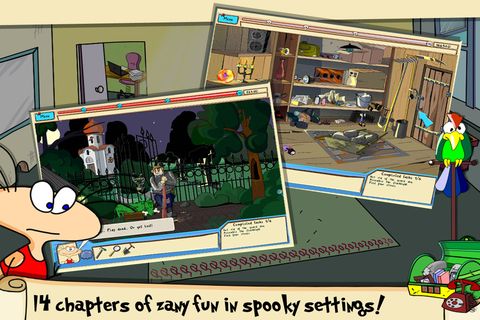 The Jolly Gang's: Spooky Adventure, $1.99 / Lite / HD / Lite HD – Forum Thread – I had a great time with Hamlet, even though some portions of the game involved puzzles that were beyond insane. I'm hoping for a similar adventure with The Jolly Gang.
Wooords, 99¢ – Forum Thread – Alright, so there have been a ton of similar word making games in the life of the App Store, but I really like the style of this one. Who doesn't love refrigerator magnets?
Zombie Gunship, 99¢ – Forum Thread – The coolest levels in Call of Duty games are always the AC-130 shooting levels (alright, and the sniper levels). Zombie Gunship takes that similar AC-130 gunning gameplay and puts you up against zombies, and I'm all for it.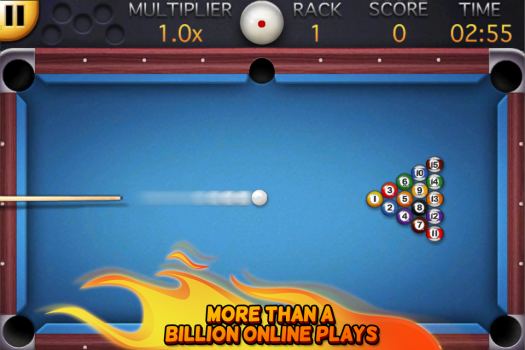 8 Ball Pool, 99¢ – Forum Thread – 8 ball pool on a timer, and you've got to pocket as many balls before the time runs out. The Flash version apparently has been played over a billion times as well.