One of my favorite things to do in the Battlefield series is take a helicopter, set C-4 all around it, get people get into it, and then take them on a… trip. Sometimes I bail so I can watch the turmoil unfold from afar. Sometimes, I'll just stick it out and see the deed done in first-person mode. People don't like to be the victim, but I get a laugh out of it.
X-Plane for iPad [$9.99], as well as the series as a whole for the iPhone and iPod Touch, has just been updated with a new system failures tab that simulates various woes that can lead to a sure and quick fiery explosion. It's like creator Laminar made an update just for me!
It's stupid-fun for me to set up some of the incidents. For example, earlier this afternoon, I set up a four-engine failure coupled with a bird strike. You can also go easier and set up easier problems to cope with, like elevator system, landing gear, reverser failures. You can also set up "unreliable" mechanical issues, though I think this is more for the serious bunch of X-Plane pilots out there.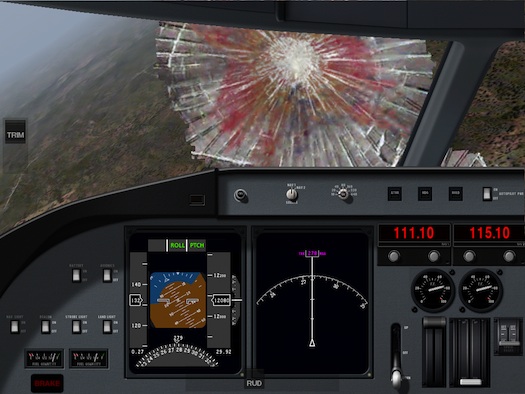 X-Plane is an ancient series in App Store terms, but they're good for what they are, which is to say, serious flight simulators. There is even an Apollo mission IAP option built into the iPad version I'm currently checking out!
Obviously, there's more to the system failure options — good pilots will get a kick out of trying to right the ship, so to speak, and fight the aerodynamics of these issues.
What an update! Now, excuse me while I go see what happens when trying to land with three tire blow-outs combined with landing gear problems.
[Via iLounge]