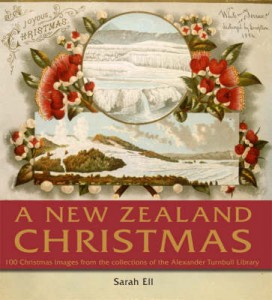 There's so many games coming out tonight that I don't even want to waste time on a witty introduction to this post. It's like this is the Wednesday before the Christmas App Store freeze, this is a veritable stampede of games. Anyway, the way this works is a little like this: Developers can set their release dates on the App Store for a specific date in the future. Since the App Store is a worldwide market, things are released in the various regions as it becomes that date in said region. New Zealand's proximity to the International Date Line makes them first, followed by Australia and eastern Asia, then slowly the rest of the world. All of these games should be available in the US App Store at 11:00 PM Eastern time!
Without further ado-
1-bit Ninja, $1.99 – Forum Thread – We've been looking forward to this game since we first heard about it. 1-bit Ninja combines old-school platforming with a slick 3D gimmick where you can rotate the camera to see what appears to be a 2D plane in 3D, potentially revealing secret platforms. I've been lucky enough to spend some time with a pre-release copy of the game, and it's awesome. You can't move backwards though, which takes a little getting used to.
BackStab, $6.99 – Forum Thread – What do you get when you combine Pirates of the Caribbean and Assassin's Creed? Well, you're looking at it! I spent some time with BackStab at E3, and while the pirate universe definitely seemed cool, it was a little weird to be doing missions that were fairly obviously lifted directly out of Assassin's Creed. Regardless, it's being released as a universal app, which is something I can totally get behind.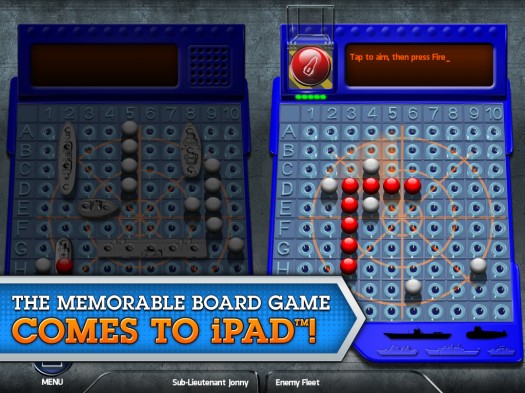 Battleship for iPad, $2.99 – Forum Thread – Another game we saw at E3. This is a technically competent port of Battleship, but it boggles my mind why EA releases games like this without online multiplayer. I mean really, with how successful Words With Friends has been, imagine how much more successful similar push-based online multiplayer would be with a recognizable IP behind it.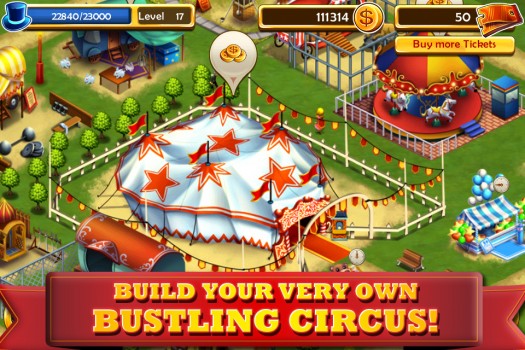 Circus City, Free – Forum Thread – Have you grown tired of building farms, tending livestock, and other similar tasks? Well, Glu hopes running a circus is something that will entice you into Circus City a try.
Continuity 2: The Continuation, 99¢ – Forum Thread – This game looks really slick, as they've combined platforming and sliding puzzle games into one. It's universal too, making the whole thing even more appealing.
D.A.R.K., 99¢ – Forum Thread – I got a super-early look at this game back at PAX East, and while it looked awesome then, it looks so much cooler now. D.A.R.K. is an action-oriented Sci-Fi RPG with tons of enemies, upgrades, and content to blast through.
Don't Fall Off, 99¢ – Forum Thread – This game puts you in charge of helping Rollie stay on his little paper boat floating down a river. For whatever reason, Rollie can't get wet, making his choice to travel by water extremely questionable.
Fish Odyssey, 99¢ – Forum Thread – I can't help but be pedantic with this game's title. Clearly it's called Fish Odyssey, but it seems the majority of the animals you're helping jump over waves by tapping are actually mammals. I suppose Mammal Odyssey doesn't have that great of a ring to it.
Hills of Glory: WWII, 99¢ – Forum Thread – I'm not sure describing this as a "castle defense" game is the most accurate, but it seems to fit. You defend your base from an onslaught of enemies using various military weaponry. Sure, your base isn't technically a castle, but it's similar.
Ionocraft Racing, $1.99 / HD – Forum Thread – This steampunky version of Wipeout features 13 tracks, upgrades, online leaderboards, and everything else you could ask of a steampunk version of Wipeout.
Kona's Crate, $2.99 / HD – Forum Thread – The above trailer makes this game look like a ton of fun, but I can't get over how weird it is to make a crate the main character that you have control of in this game. Regardless, there's over 60 levels for you to fly your crate through, online leaderboards, and all kinds of other goodies.
Lamebo VS Zombies, 99¢ – Forum Thread – Developers are really reaching these days to come up with things that haven't already been done before in the world of zombie games. This one in particular attempts to differentiate itself by having you control a, uh, sheep. Despite the weird premise, the art style of the game looks fantastic and I'm always a sucker for games with tons of upgrades to unlock.
Monkey Island Tales HD, $6.99 – Forum Thread – Currently, Monkey Island Tales HD Episode 1 [$6.99] is available on the App Store, and Telltale is wasting no time releasing the others. Here's iTunes links for the rest of the series coming tonight:
Powerslide Penguin, 99¢ / Universal HD – Forum Thread – This penguin-flinging game looks cool in the trailer, but it's another one of those mega-confusing split non-HD and HD releases like Red Ball 3. The HD version is universal, but the non-HD version doesn't include Retina Display graphics, so if you want those, you'll need to spring for the HD version.
Sonic & Sega All-Stars Racing, $1.99 – Forum Thread – This Mario Kart-esque game seemingly has it all. Tons of recognizable characters, universal compatibility, online multiplayer, and a reasonable price. I'm surprised!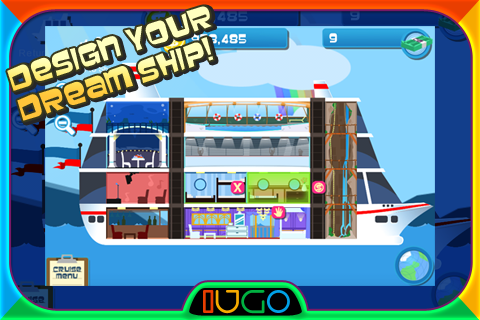 Sunshine Cruise Lines, Free – Forum Thread – This free to play game has a fairly interesting premise that involves customizing your own cruise ship. There's also functionality in game to actually go on cruises, visit various ports, and all kinds of other cruise-related things. I admit, I'm intrigued.
Tiny Tower, Free – Forum Thread – NimbleBit fans have been waiting for this game forever, and it's finally here. They've applied the same free to play style of gameplay from Pocket Frogs where paying for anything truly does feel optional. It's a ton of fun, I had a blast with beta versions of the game and have been building my tower since I got my hands on the final version of the game last week. Don't miss Tiny Tower.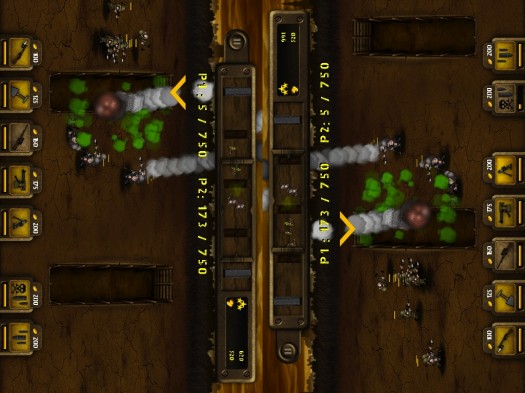 Trenches: Generals for iPad, 99¢ – Forum Thread – The Trenches series of games have been stupidly popular on the App Store, and now Thunder Game Works is bringing it to the iPad. The start of the show seems to be the single device multiplayer, seen above, which looks like a ton of fun.
Watch Out Danger Ahead, 99¢ / Lite – Forum Thread – This super-minimal platformer puts you in control of a simple ball. I'm digging the simple art style. Make sure you check out the above trailer.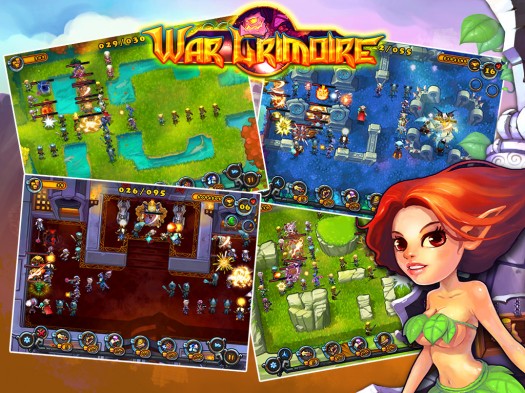 War Grimoire HD, $2.99 – Judging by screenshots, this tower defense game has some crazy awesome art in it. 60 kinds of weapons (towers?) are included, as well as 30 different environments. The graphics look fantastic, and it's even got an entirely original soundtrack.